You are Watching The 2000s
The 2000s
A TV documentary miniseries chronicling the trends, pop culture, and important events that took place from 2000 to 2009.
Merlin
oasis
oasis
A Scottish chaplain embarks on an epic journey through space. Oasis is based on Michel Fabers The Book of Strange New Things.
Mariah's World
Mariah's World
An eight-part series which follows Mariah Carey as she kicks off her Sweet Sweet Fantasy world tour.
Wentworth
Wentworth
Drama series about a group of expectant parents who bond at pre-natal classes and the lives of the couples leading up to the births.
Zero Hour
Noma Australia
Noma Australia
Noma Australia, a three-part adventure documenting the creativity and journey behind one of the most anticipated culinary events of 2016 – the opening of Noma Australia in Sydney .
Eps29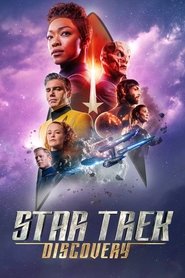 Star Trek: Discovery
Star Trek: Discovery
Follow the voyages of Starfleet on their missions to discover new worlds and new life forms, and one Starfleet officer who must learn that to truly understand all things alien,…
Status: Returning Series
Stay Here
Stay Here
Designer Genevieve Gorder and real estate expert Peter Lorimer show property owners how to turn their short-term rentals into moneymaking showstoppers.
NCIS: Los Angeles
Fluffy Breaks Even
Fluffy Breaks Even
Comedian Gabriel Fluffy Iglasias and his entourage of comedians travel around the country, asking fans where to eat, and, in order to Break Even, where to work out.
Miraculous: Tales of Ladybug & Cat Noir
Inside Combat Rescue
Inside Combat Rescue
An elite Combat Rescue team of the US Air Force, rescue wounded American or Allied forces in lethal danger. Pararescuemen, or PJs, return to the front lines of Afghanistan and…